Pètals of Grenache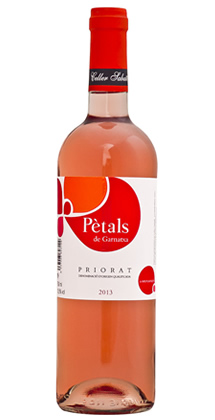 "Matures fruits, aroma and freshness."
VARIETY: Red Grenache.
SOIL AND VINEYARD: Llicorella calcareous soil, between 300 and 500 meters altitude.
HARVEST: Harvested manually in "La Plantadeta" until 11 a.m. in boxes of 15 kg.
PRODUCTION: Skidded with small machine immediately on having come to the cellar. Maceration with the skin for 3 hours. Very soft pressing to obtain the must flower. Fermentation in inox deposits with shirt of cold.
ALCOHOLIC DEGREE: 13,5%
TASTING NOTE: This rosé wine is strawberry pink with aromas of white flowers and crisp red berries. Pleasant and sweet entrance in the mouth with a long lasting finish.